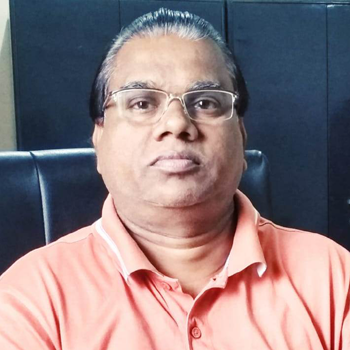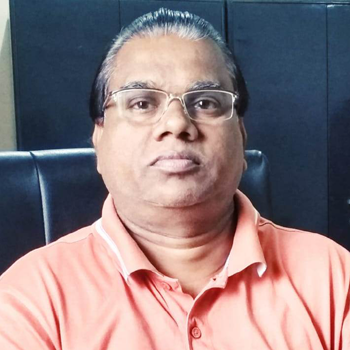 CIVIL ENGINEERING DEPARTEMENT
It was with Civil Engineering Department that GEC Jagdalpur started its journey in the year 1983. With a modest strength of 20 students during its inception, the department has, over the due course of time, expanded its capacity to accommodate 72 students annually. The department added a milestone in its glorious journey towards academic excellence, in 2010, with the commencement of Masters' degree program with an intake capacity of 13 students, along with provision for 5 students to be sponsored by the industry, with intent to cater to the expertise demand from the industry.


The department today boasts of well-equipped laboratories, rich library, digital infrastructure, smart classrooms and an ambience conducive for effective learning.


The department has also been a pioneer in providing consultancy and testing services to the region with an eye on requisite expertise for the infrastructural development of the region and state. Consultancy on soil properties, in-situ as well as controlled testing, by expert technical staff, forms the backbone of major infrastructural projects. Similarly, the department has emerged as a one-stop solution for material testing services. Drawing and Structural designing has been the forte of the department and continues to inspire the young minds of the region to take up Civil Engineering as profession.
VISION
To impart knowledge and skill in Civil Engineering with global perspective to our students and make them ethically upright Engineer.
MISSION
M1 : Nurture student with technical skill and ethical values who can serve the society and nation. professionally as a team or individual.
M2 : Create state of the art facilities and promote their efficient utilization to cater the academic. and industrial needs.
M3 : Collaborate with industry, society and government for academic and research activities.
Programme Educational Objectives (PEOs)
Under the Civil Engineering undergraduate programme, department has a goal to produce civil engineer who will achieve, within three to five years after the year of graduation, the following :
PEO-1
Knowledge
Graduates will have professional & technical career in inter disciplinary domains providing innovative and sustainable solutions using modern tools.
PEO-2
Skills
Graduates will have effective communication, leadership, team building, problem solving, decision making and creative skills.
PEO-3
Attitude
Graduates will practice ethical responsibilities towards their peers, employers and society.
PO1 Engineering Knowledge :
Apply the knowledge of mathematics, science, Engineering fundamentals, and an engineering specialization to the solution of complex engineering problems.
PO3 Design & Development of Solutions :
PO4 Conduct investigations of complex problems :
PO6 Engineer and Society :
PO7 Environment and Sustainability :
PO9 Individual and Team Work :
PO11 Project Management and Finance :
PO12 Life-long Learning :
PSO1
Experiments
Specify an experiment to meet a need, conduct the experiment, and analyse and explain the resulting data.
PSO2
Competency in Professional & Industrial Area
Ability to utilize acquired knowledge of civil engineering to pursue a successful career while upholding the principles of morality and integrity, and thereby contribute in nation building.
PSO3
Application of Civil Engg Techniques
Apply fundamental computational methods and elementary analytical techniques in sub- disciplines related to civil engineering.
PROGRAMS OFFERED
S. NO.
YEAR (ESTABLISHED)
PROGRAM
UNIVERSITY
SANCTIONED INTAKE
01
1983
B. E. Civil Engineering
Autonomous
20
2010
B. E. Civil Engineering
CSVTU (Bhilai)
60
02
10
M. Tech. Structural Engineering
CSVTU (Bhilai)
18
Lab Facilities
The department has 11 well-equipped laboratories to provide practical knowledge. The Civil Department have Structural Analysis Lab, Concrete technology and material testing lab, transportation engineering lab, geotechnical engineering lab, environmental engineering lab, survey field work lab, Geology lab, Computer Lab , Software Application Lab, Engineering Drawing Lab . These labs are equipped with digital podium, projectors, interactive board and wi-fi connectivity.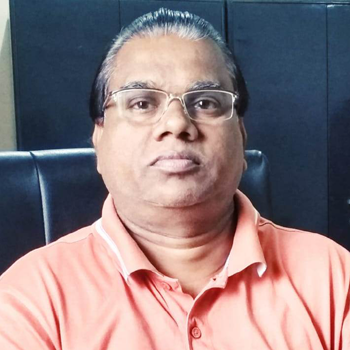 Dr. G. P. Khare
HOD (Incharge) Associate Professor
Qualification: D.Sc, PhD
(JJTU Rajasthan)
Experience: 33 years
S. K. Prajapati
Assistant Professor
Qualification: M. E (Environmental Engg) UOR Roorke
Experience: 26 years
Pukhraj Sahu
Assistant Professor
Qualification: M.Tech ( Structural Engg) IIT Delhi
Experience: 4 years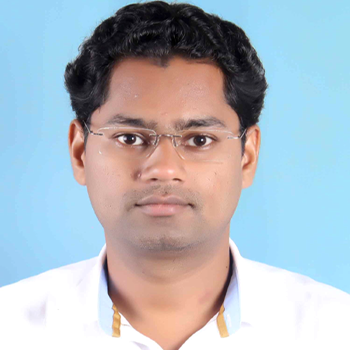 Dushyanth Kumar Sahu
Assistant Professor
Qualification: M. Tech (Strutural Engg) DTU Delhi
Experience: 5 years
Bhaskar Chandrakar
Assistant Professor
Qualification: M.E ( Structural Engg) CSVTU Bhilai
Experience: 4 years
K.S. Ramaiah
Assistant Professor(Part Time)
Qualification:A.M.I..E ( CivilEngg)
Experience: 13 years
Bhavesh Kumar Jha
Assistant Professor (NPIU)
Qualification: M. Tech ( Structural Engg) NIT Hamirpur
Experience: 5 years
Aswin. C. P.
Assistant Professor (NPIU)
Qualification: M. Tech ((Structural and Construction Engg) NIT Jalandhar
Experience: 3 years
Shailendra Singh
Assistant Professor (Part Time)
Qualification: M Tech ( Applied Geology) NIT Raipur
Experience: 1 Year
Madhulika Malviya
Assistant Professor (Part Time)
Qualification: M. Tech
(Strutural Engineering )
Experience: 3 years
Reena Sahu
Assistant Professor (Part Time)
Qualification: B.E
( Civil Engineering )
Experience: 3.5 years
Priyanka Vishwakarma
Assistant Professor (Part Time)
Qualification: M. Tech
(Strutural Engineering)
Experience: 3 years